The Safety Of Titanium Dioxide Has Been Revealed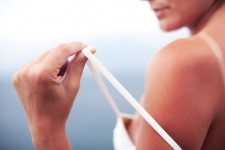 We break it down for you.  Clarity on Titanium Dioxide and it's safety in the midst of a torrent of misinformation and scare tactics has finally been assessed.  To clear up confusion, the EPA has provided in a final report based on research of Titanium Dioxide used in mineral makeup products and other sunscreens, a game changer in revealing the accuracy or inaccuracy of certain claims that accompany Titanium Dioxide, whether good or bad.
FULL ARTICLE: Is Titanium Dioxide Safe In Mineral Makeup and Sunscreens?