Sterling Minerals Beauty News
Marketing Verbiage For Beauty Industry Products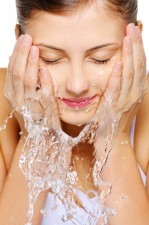 As a mineral makeup formulator and skincare provider, we realize the significance of terms like "hypoallergenic" and "noncomedogenic" when used to try and describe a benefit for many cosmetics and skincare products sold globally.
Many leading mineral makeup and skincare manufacturers use these terms in their day to day mantra and expose us to them by way of their advertising dollar. And as smaller Indie companies crop up, they too are adopting these terms to promote a benefit.
Are they an accurate way of describing beauty products and are they useful to consumers?
FULL ARTICLE: Are Beauty Products Really Hypoallergenic or Noncomedogenic?