Enjoy Purple Eyeshadow Without Looking Garish
Duplication of this gorgeous combination of purple with a touch of gold and silver is quick and simple and gives you the perfect show of color for that special day. You'll also love the way it helps to brighten the eyes while giving you a look that is soft and sensuous. Touch of color mixes allow us to explore shades we would otherwise avoid.
FULL ARTICLE: Mineral Eyeshadow Beauty Using Purple In A Unique Way
Natural Avocado Facial Mask Is Incredible For Dry, Itchy, and Chafed Skin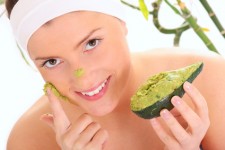 This facial mask recipe is perfect for all skin types, yet has never been better when used after a long hot summer when our skin has been exposed to the heat and sun. Summer time tends to dry out our skin, leaving it feeling chapped, sunburned, peeling and even itchy, especially if we perspired a lot which prompts us to over cleanse our face sometimes.
FULL RECIPE: Avocado Facial Mask For Dry, Itchy, Sunburned, Chafed Skin
Nail Polish Dazzles The Eye Using Your Favorite Eye Shadow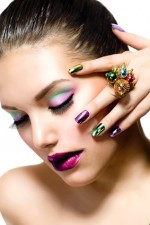 Did you know that you could use your mineral eye shadow to create a beautiful new nail polish color?
That's right, you can enjoy a new nail polish shade every time you take one off to put on another without having an endless supply of nail polish bottles strewn all over your bathroom.
How you might ask?
FULL ARTICLE with TUTORIAL: How Do Mineral Eye Shadow and Nail Polish Go Together?