Sterling Minerals Beauty News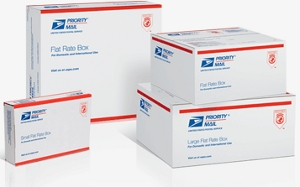 Well, here we go again with another USPS rate increase across the board. It is effective immediately!
Dealing With Increasing Postage Rates
I am looking for an exchange of ideas in regard to future shipping charges. In reviewing what my industry is doing as a general rule, it seems to be all over the map so this was an exercise in futility.
Postage charges are strictly reimbursement for USPS Priority rates we collect at checkout.
I have looked at alternatives, yet most of you prefer the priority for fast delivery to be guarded against damage, theft or loss. It essentially protects your investment for safe arrival. But with new increased rates, perhaps you are ready for an alternative.
You can review the new rates on our Shipping Page.
Proposal For Future Domestic Shipping Rates
One idea in regard to lowering shipping rates to you, is offering First Class postage. However, when using this rate, there is no protection against loss, theft or damage. Postage may be considerably cheaper, but at a cost of no tracking, followed by if the package has any issues, it is a "buyer's own risk" scenario.
First Class Postage is based on weight of the package so you won't have a quote until you are ready to checkout. Checking averages on rates, they run from $3.50 to $8.00 depending on weight and distance to ship from our location. Once over the 1 pound threshold it will make more sense to ship priority since the First Class rate will exceed the priority mail rate.
Free Domestic Shipping Priority Mail
This is still provided for when your order exceeds $75.00 or more, we pay for the cost to ship anyway. This method will remain Priority insured.
Some have asked us if we could lower our free shipping value below $75.00. I get it, since some other companies do have a lower threshold or provide free shipping for all orders.
Here's the reality on these offers. In this ideal scenario they have much higher prices than we do, and continue to raise their prices every year it seems. We have held our mineral makeup and skin care prices down for a few years now in spite of dealing with ingredient cost increases of 50 to 100% more. Yet we continue to offer a beloved brand to many, uncompromising in our superior ingredients.
It is very easy for those higher priced brands to offer free shipping, sometimes round trip on returns also. Why, because they are absorbing the cost through the higher amount they charge you. The magnanimous offers by such brands is based on the concept, the money has to come from somewhere and it will be through product pricing.
So, is it really FREE? I'm noticing when I shop on Amazon lately, my repeat orders I love are now reflecting higher prices as a result in increased shipping rates. Even Amazon has to offset the cost to ship items. They are not immune to the rate hikes hitting us all. I might be receiving free shipping, but I am definitely paying, in some cases, 50% more than before.
What Are Some Ideas For Shipping?
We have held our prices down and continue to absorb the increase in postage for mineral makeup and skincare orders over $75.00.
Your ideas or preferences are welcome. Is there something you would prefer for future shipping on orders, please let me know? Some ideas are below.
Raise our prices and provide Free Shipping on all orders which would include samples. In full size products this would be an increase of $10.00 or more per item.
Increase prices 3-5% and reduce the Free Shipping Value to $60 or $65.00.
Introduce First Class Mail at the lower rate with full knowledge there is no tracking or insurance included against loss, damage or theft. Sterling Minerals can't help with problems in delivery for this method of shipping if selected over Priority Mail at time of checkout.
You're happy with the way things are for now, so don't change a thing. It still works!
The plus side on #4 is once you hit the free shipping threshold, it is all domestic insured priority anyway. I would love to know your preference if you have one.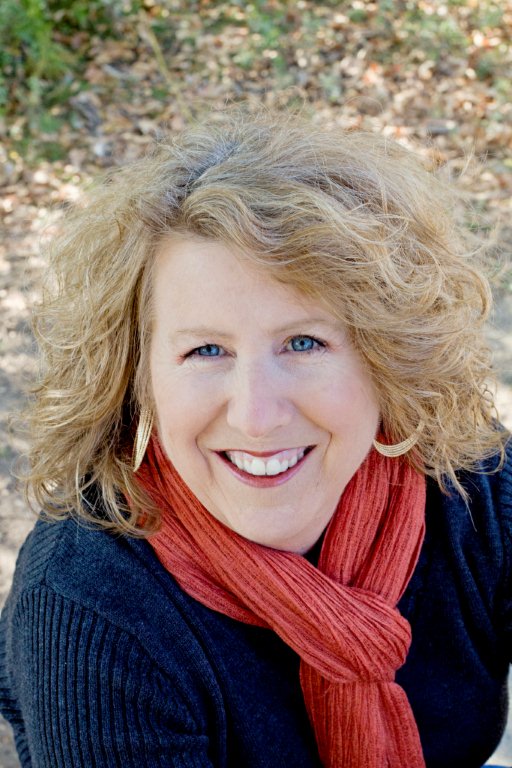 After what seems like an eternity, I have found the fortitude to pursue a passion that was placed on a shelf during life's crises. The past several years were difficult. However, writing to you and keeping you in the loop of the beauty and cosmetic industry was a very enjoyable past time.
Have I missed it? Most definitely! But as the cliche goes "life happens while making plans."
What Has Changed?
I discontinued the "Skin Care Guide" back in 2015 and tried to focus on this blog. Doing both became impossible. As life dealt it's blows, finding time even for this one was not feasible. YouTube lost it's sparkle as well.
I've been asked if or when these platforms would resume, and I could not say. Keeping my business running became more than a simple effort during the health scares my husband and I had. My primary focus was to make sure you received the best in customer service. Getting your mineral makeup and skincare products to you was top of the list no matter what.
Dealing With Life As It Were
Both of us were diagnosed with different types of cancer. My husband suffered from prostate cancer requiring surgery, and I had two bouts of Melanoma, leaving me with 3-4 inch scars. We love our scars because as of several years later we are both cancer free.
Do we still have concerns of a recurrence? Yep, pretty much. In fact, we are dealing with another mystery of something going on with my hubby's health, but won't go into that now. Me, I am basically a walking melanoma. I suffer from a disorder where my body produces moles everywhere and they must be monitored constantly.
Plans For The Future
I am hoping to also return to YouTube at some point. It is important for me to keep in touch with all of you beyond just being my customer.
Research and Development is front and center for replacing my lip color line. My plan is to provide the power of a lipstick combined with lip gloss within a single tube. Great staying power with a hint of shine. Plus researching manufacturing of a lippie in the form of a moisturizing lip balm with very sheer tinting.
I have listened to you about different things you loved about our old lip colors, to what you didn't like. My plan is to make sure we offer shades, that though they may shine a bit, will be considered a matte shade without the shimmer of mica. So essentially no sparkle at all.
Reaching out to you today to share my story of why things changed from where we were to where we are today, and going forward was vital for me. I hope to be more available in providing you news, interests and fun things we'll venture into. Engaging you ladies through this blog will hopefully create an avenue for continued feedback, and ideas you may have that many can benefit from.
Have a great week and I'll be in touch!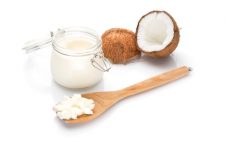 Coconut Oil and Acne Skin
Dealing with the information as to whether or not Coconut Oil causes acne or makes acne worse is a concern for those currently dealing with acne problems.
Why the confusion on Coconut Oil as it pertains to acne?  Could it be Coconut Oil is just misunderstood?  Some love it and claim it heals acne, while others hate it!   Is this ingredient in your skincare or makeup?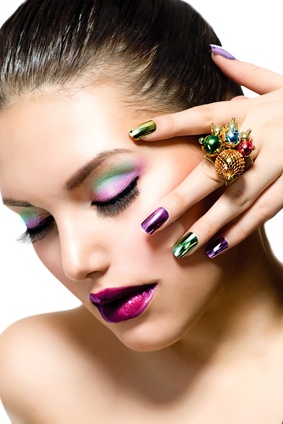 Nail Polish Dazzles The Eye Using Your Favorite Mineral Eyeshadow
Did you know that you could use your mineral eye shadow to create your own uniquely beautiful new nail polish color?
That's right, you can enjoy a new nail polish shade every time you take one off to put on another without having an endless supply of nail polish bottles strewn all over your bathroom.
How you might ask?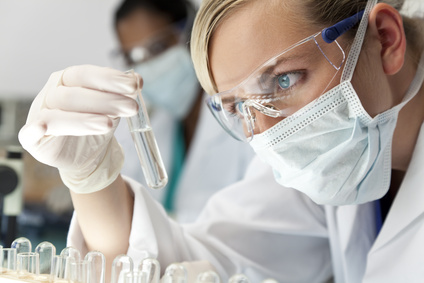 Exciting Discovery Could Be Next Cure For Rosacea Sufferers
While women wait on the science to help find a cause and cure, our mineral makeup provides benefits to women that suffer with rosacea.  We are often asked by women if our mineral makeup products can be used if they have rosacea whether it be mild or severe, so…
This is the excitement of the latest discovery.  The Journal Of Medical Microbiology published a review that scientists are closer to establishing a definitive bacterial cause for the skin condition rosacea. This will allow more targeted, effective treatments to be developed for sufferers.  So this latest research is welcomed news.
FULL ARTICLE: Rosacea, Mineral Makeup, and the Possible Cure