Acne Issues And How To Resolve Them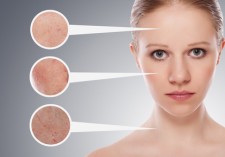 With the frustration of acne being so prevalent and the fact it can hit us at any age, we felt it was vital for all to try and understand more about acne care which can include some pretty harsh acne products for the face.  Dryness, irritation and inflammation become the mainstay of our lives as we fight to stop our acne from becoming chronic.
We listen to sales pitches, try to understand the different ingredients as to how it all works, while trying to avoid the harsh chemicals that most commercial skincare brands offer.
We have done a two part series of articles that will break this down for you and hopefully get you on the road to recovery with a better understanding of dealing with acne gently, and keep you from further damaging your skin.
Part One: Confusion and Insanity When Dealing With Acne Problems
Part Two: Ingredients To Use and Avoid When Dealing With Acne
Summer Is Rapidly Approaching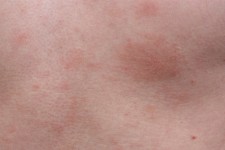 As we are now into Spring and Summer is just around the corner, we will begin to get daily exposure to the sun which will bring about some burning or deepening of our skin tone.  Suddenly some of us may notice something odd or changes to our skin especially after a slight sunburn, something we have never seen before, and not really know or understand what is happening.  You may pose the question, "how do I know if I am allergic to the sun?"
Let's look at the questions that may help to address some skin changes where you are unsure of their exact cause.
FULL ARTICLE: Do I Have A Sun Allergy? Or Is It Some Other Skin Allergy?
Facial Masks (masques) Are Exceptional At Helping Skin Feel And Look Better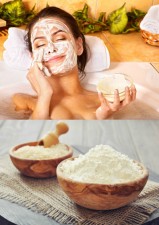 A great way to give yourself a spa day this weekend with this skin soothing facial mask recipe.
Using natural face masks are excellent for the skin. Their skin healthy benefits are perfect for fighting acne, calming rosacea and soothing psoriasis. The beauty of using all natural ingredients in a "one time use" facial mask is you don't have to worry about preservatives or the product going bad. It is made fresh each time and the leftovers are tossed after application. It is perfect for all skin types including mature, dry skin.
FULL ARTICLE: Natural Facial Mask For Acne, Rosacea And All Skin Types