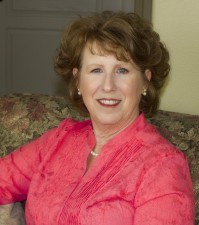 To My Dear Customers,
Today, it was brought to my attention that some customers maybe confused in regard to our mineral makeup samples based on the differences in the amount of mineral powders they receive in the jar.  So I decided to write a brief overview of the differences depending on the category of each mineral makeup sample chosen.
In each category, there is a description of the color  with photos that are representative of a full size product, and not an indication of the amount a customer will receive in their sample.  Also, the estimated amount given is with a decimal point of the fractionated number.  Basically this is equivalent to 1/10th of the value weight to slightly more actually, a customer would receive in a full size product.  All samples come in a 5 gram sifter jar.
Sample size of the eye colors however, seems to be the primary focus of receiving the least amount.  In this category or any other category, it is reflected in the amount needed to test the product for approximately a week.
Eye colors for instance, are highly pigmented mica, and if used correctly should last easily 7 days and beyond, depending on usage with a standard eye shadow brush.
This is why portion size in the other sample categories will contain more, and they will also vary according to the parts of the face where applied, with the overall face being the largest area to eyes being the smallest, and reflects why foundations and mineral veils practically fill the jar to capacity.  Also if using the foiling method for eyes or moist method for face, the color application and coverage will be more intense, whereby needing less product again.
Samples will also only last according to usage, dependent on how heavy or light an application technique is used.
It is my sincerest hope this has explained in detail why our generous sample sizes are prepared the way they are for the convenience of the customer.  I am confident that a sample size of any mineral makeup category purchased will be sufficient to experience and gain the best results to make an informed decision on whether or not an individual color or product will work for you.  In the a case of sensitive skin issues, purchasing two in your best shade is recommended to make sure all goes well before committing to full size.

Thank you to all of my loyal customers and to those joining us in the future.