Tutorial From One Of Our Customers Who Is A Retired Aesthetician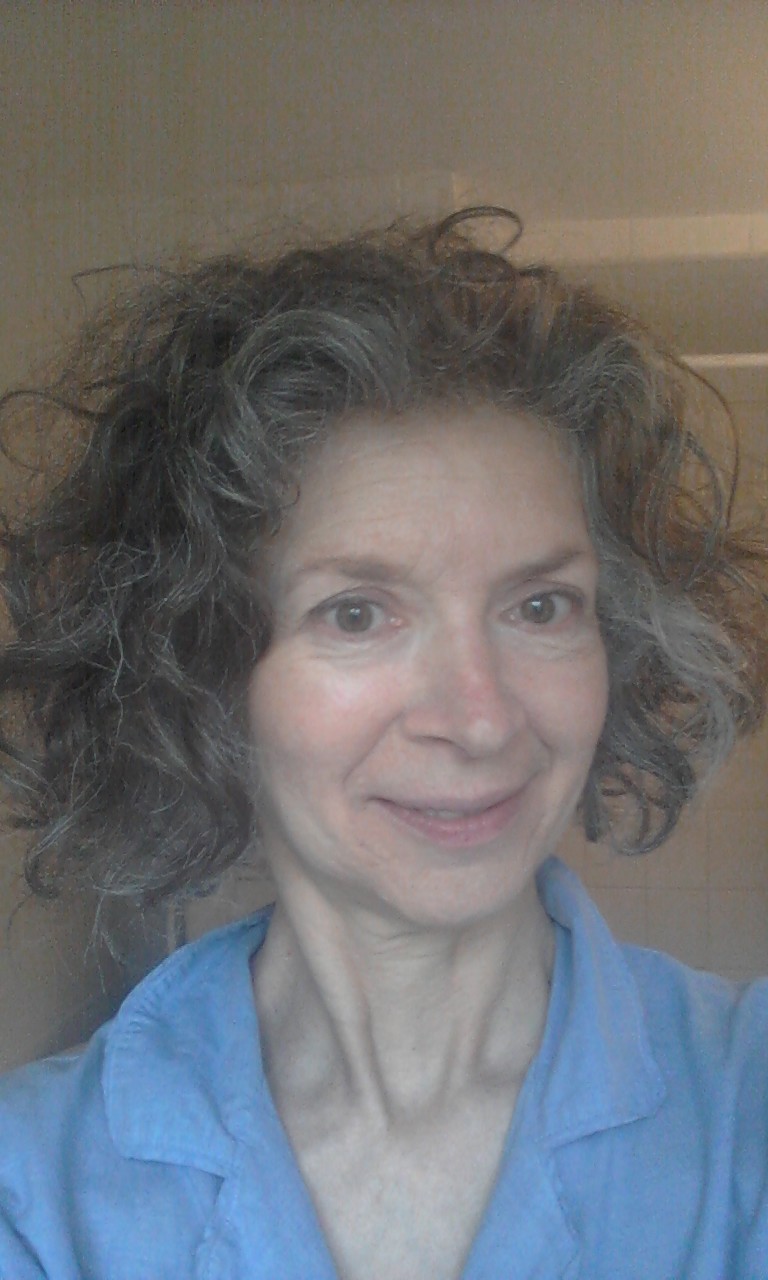 A Bit Of Background On Victoria Guillot
I'm 57 years of age with fair olive skin and rosacea, and I recently developed dermatitis from using a previous brand of mineral foundation with Bismuth Oxychloride.  I have red areas everywhere right now and several rough spots to cover.  I typically use mineral makeup foundation shades called golden beige or golden tan with excellent results.  When trying Jennifer it was too light and looked like chalk on me, and I was surprised that Bianca and Calla had appeared very dark.  I had applied with the moist method using the toner mister and it had appeared as if I were flushed from heavy exercise so I called for color advice.  Believe it or not, I discovered by applying with a different method, the problem was solved.
FULL ARTICLE w/ TUTORIAL and AFTER PHOTO: Can I Create A Tinted Moisturizer Using Mineral Foundation?
Mineral Makeup Primer…Is It Necessary?
This question has been asked by a few women as to whether or not they require a primer before using our mineral makeup products.  The good news is, a primer is not needed when using Sterling Minerals Cosmetics.  Besides, this defeats the purpose of keeping skin unobstructed from skin occluding ingredients.
The use of a primer in regard to our mineral foundation, is actually counterproductive to the performance of their unique blend of mineral and botanical ingredients.
FULL ARTICLE: Mineral Makeup and Use Of A Primer
Answer: That is the beauty of our mineral makeup since it will not cause skin to feel or look dry.  By creating the three formulas for different skin types, this offers women the opportunity to wear mineral makeup, even those with dry, mature skin.  Although our minerals are in powder form, they will not act like a typical mineral powder, but will actually meld with the face and your moisturizer, similar to a liquid foundation, but with incredible staying power.  Literally remaining on the skin until you wash the minerals off.
The ingredients used are what make our minerals unique to any others on the market.  Plus the composition in ratios of individual ingredients is what also keeps our mineral makeup from causing dryness to the skin.
FULL ARTICLE: Will Your Mineral Makeup Cause Dryness To My Skin?
Answer: It is always recommended for the best results, to use an excellent silicone free moisturizer and its derivatives (dimethicone, cyclomethicone), before applying our mineral makeup.  And you never need to wait until it is completely absorbed like with all other mineral makeup brands on the market.  In just minutes, the time it takes to brush your teeth, you can begin putting on your mineral powders because our botanical ingredients combined with the minerals in our unique formulas is what makes it possible to do this, and sets us apart from other companies.
Most mineral makeup which is high in mica and bismuth oxychloride, make it impossible to apply right after a moisturizer, with typically a waiting period of about 15 minutes, since they will stick and cause a blotchy appearance, requiring a lot of excessive buffing to blend out the mineral powders.
FULL ARTICLE:  Can I Mix My Mineral Makeup Foundation With A Moisturizer?
Answer: In most cases, "yes" our mineral powders do an excellent job at concealing scars.  As always we recommend using a lighter shade to correct the redness or neutralize the deepening of the skin pigment which accompanies scarring.
There is a small exception to complete coverage.  Scarring which may also have a severe indentation, may not cover as well, but the appearance will definitely be close to being hidden through reduction in redness and softening and blurring of the skin.
In rare instances, indented scarring, such as from some acne cases due to destruction of collagen, can be improved, but the reality is, short of caking with most other brands of makeup, liquid included, the concealment of the dimpling effect won't be perfect and may actually make them more noticeable due to the heaviness of the application.
FULL ARTICLE w/ VIDEO: Does Your Mineral Makeup Cover Scars?
Answer: No matter what your skin tone, always purchase a shade that closely matches your own natural undertones.  Many women have been advised by the commercial makeup industry for years to use another shade to change their natural color in order to correct it or any flaws associated with it, with the idea they are making themselves appear more beautiful.
Olive skin in particular has been pushed toward using shades with more reddish orange supposedly to change the sallow or ashen appearance and the fact that olive shades are pretty much non existent in commercial brands of makeup, or pink shades should be used to tone down yellow skin.
This is just going to make skin look odd and not natural!
FULL ARTICLE: Why Can't I Use Foundation To Change My Skin Tone?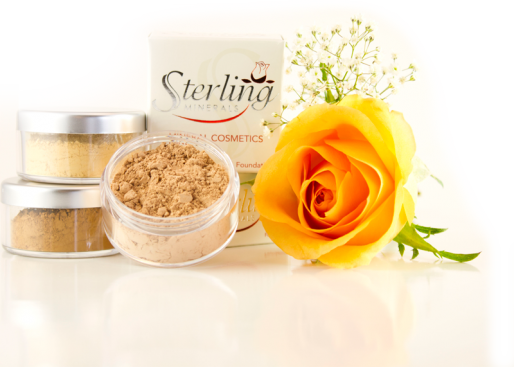 Answer: Absolutely never! Due to the composition of our mineral makeup foundation, they simply won't creep or glop on skin. Other mineral makeups heavy with Mica and / or Bismuth Oxychloride within the formulas are a strong contributing factor to that caked, fake look as though you are still wearing a mask.  Also the frustration which comes from having to buff excessively if you happen to get too much on at once which can result in causing undue irritation to delicate skin.
Katherine and her staff have purposely tried to cake them on our faces, piling the minerals on layer after layer and though the coverage gets heavy, they would not cake no matter how deliberate we all tried to be.
FULL ARTICLE With VIDEO: Does Your Mineral Makeup Foundation Cake?